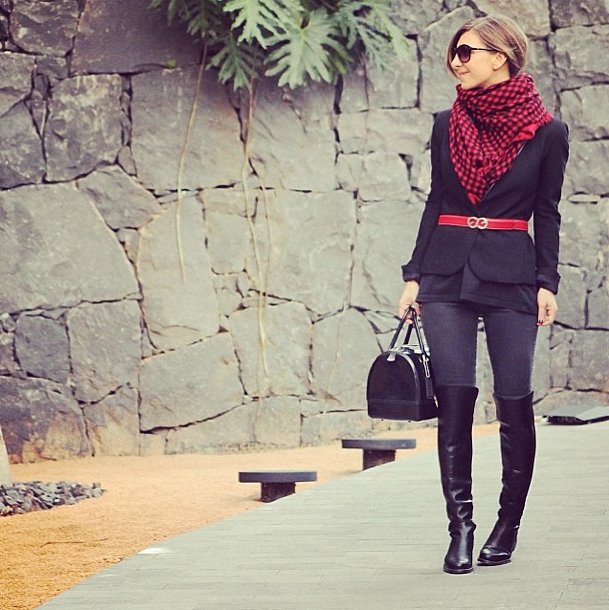 You don't need me to tell you that everything looks different on a model than it does in real life. Over-the-knee boots are a biggie. On the catwalk, they look effortlessly stunning and easy to pull off, nonchalantly paired with a micro mini or a floating dress, cut up to the thigh. In real life, they're a little trickier to wear — they make a statement, conjure up images of our favorite Pretty Woman, and don't always agree with the rest of our wardrobe. OK, I'll admit: they're challenging; but that doesn't mean they're not worth a try and that they won't actually work with the right pieces, for everybody. Yes, every body type.
With all the tips, tricks, and real-life proof you need, we've made a case for the over-the-knee boot trend right here. Whether you're curvy, petite, or tall, we highly encourage you to step up your footwear game. Scroll through for the styling lessons and the shopping to get you started.
Over-the-knee boots might be the easiest for tall girls to wear. They present less of a challenge with long legs, though if you'd rather not draw attention to your height, this probably isn't the look for you. They highlight your stems, though you can certainly temper their wow factor with easy, understated shapes up top. Opt for an easy sweater dress that hits right at the thigh and gives a little breathing room between your boots and your hemline.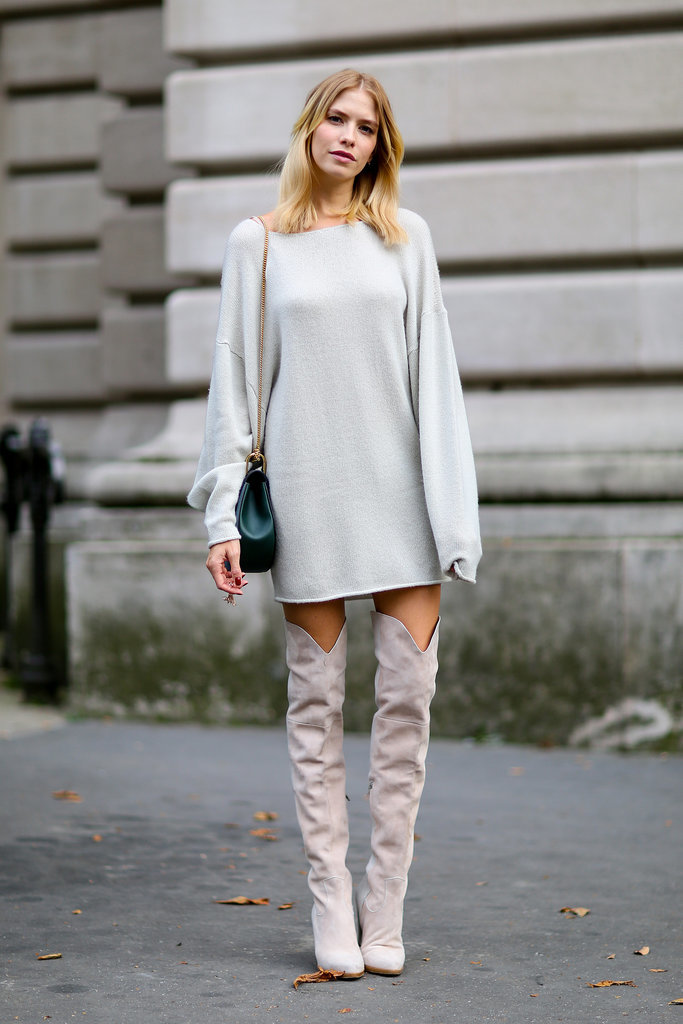 For Petites
So as not to overwhelm your frame, pair your over-the-knee boots with fitted, structured pieces that show your shape. Don't hide your boots under a long hemline that will shorten your legs; instead opt for a miniskirt that leaves plenty of space between the boot and the hemline. The result is a sharp take on the trend that's a perfect fit for your frame.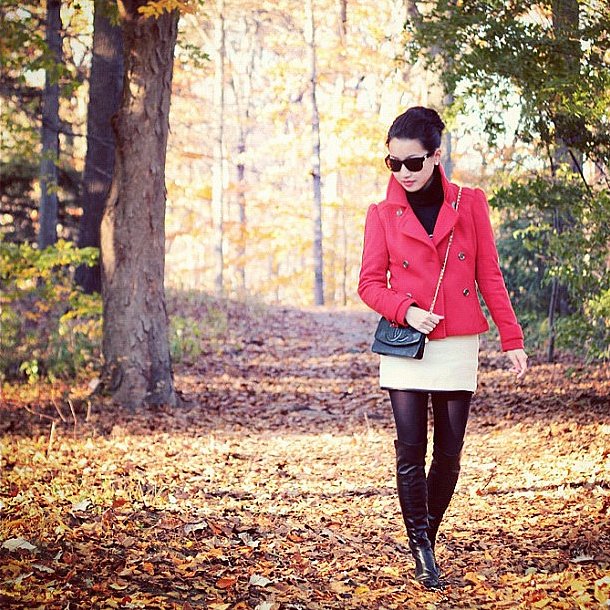 Girls with curves can absolutely rock these boots — it's all in how you do it. Opt for a pair that hits right above the knee, and create a long, lean leg line with a pair of dark denim in a similar hue. As for the top, stick to long sweaters or blouses that hit below the hip and top it all off with a jacket perched on your shoulders to give it a street-style-star approved finish.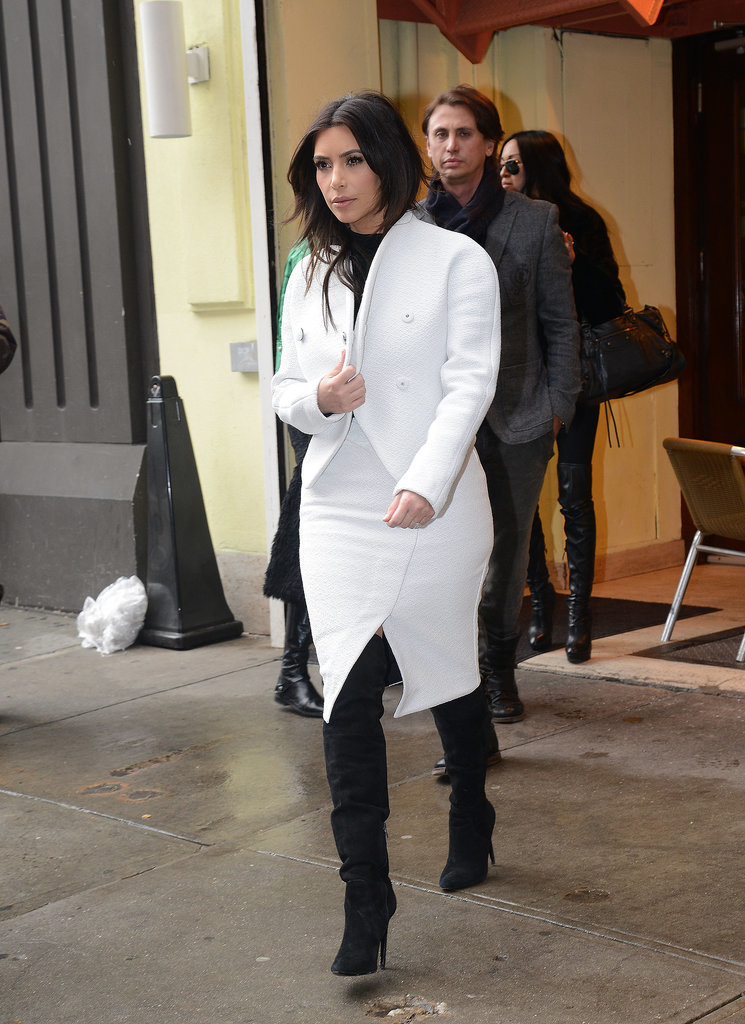 If you're average height with an athletic frame, over-the-knee boots are a great way to accentuate the leg line. Look for tights or jeans in the same dark color as your boots. Keep the look classic with a blazer and scarf — and a belt at the waist, like this, only helps to further slim your frame.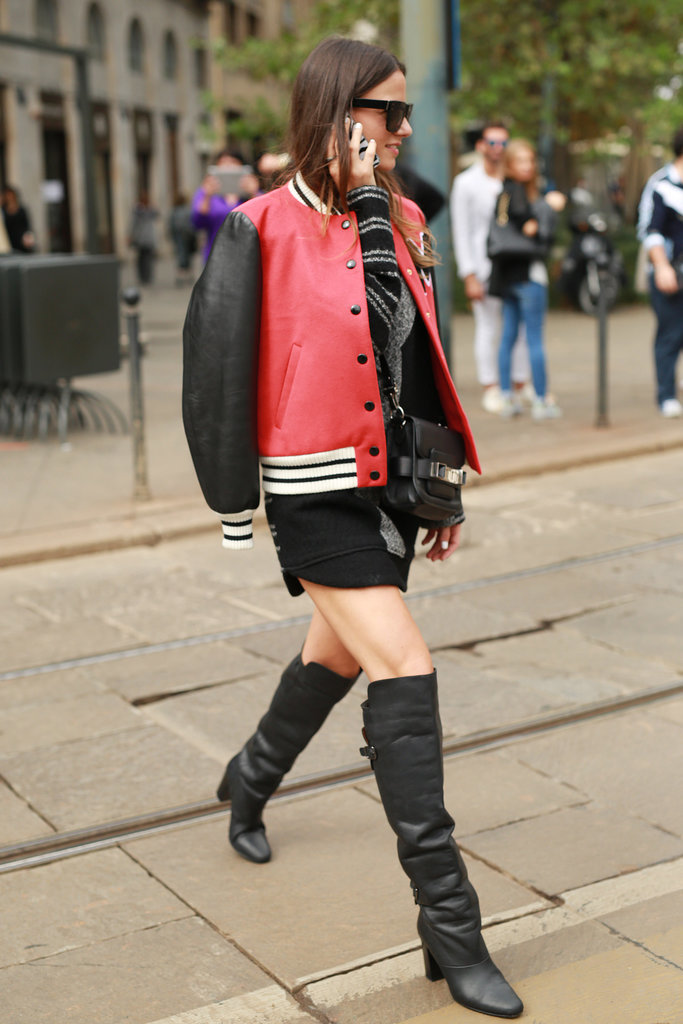 If you're going to bring this look to work, be sure to keep your upper thighs covered — that little bit of skin can be the big difference between office hours and after hours. The other trick: keep the top half more classic with a button-down shirt, a blazer, or a turtleneck. The boots will bring plenty of personality to the look all on their own.